True to its goal of enabling businesses to grow, BISTEC Global celebrated its 5th anniversary on December 03rd 2022, at the Kingsbury hotel with the event name "Sapphire Night".
Many of our hearts showed up with their stunning and dazzling clothing. We had a great night with delicious food, beverages, and entertainment.
We thank all our hearts for their hard work and dedication, which enabled us to achieve this milestone.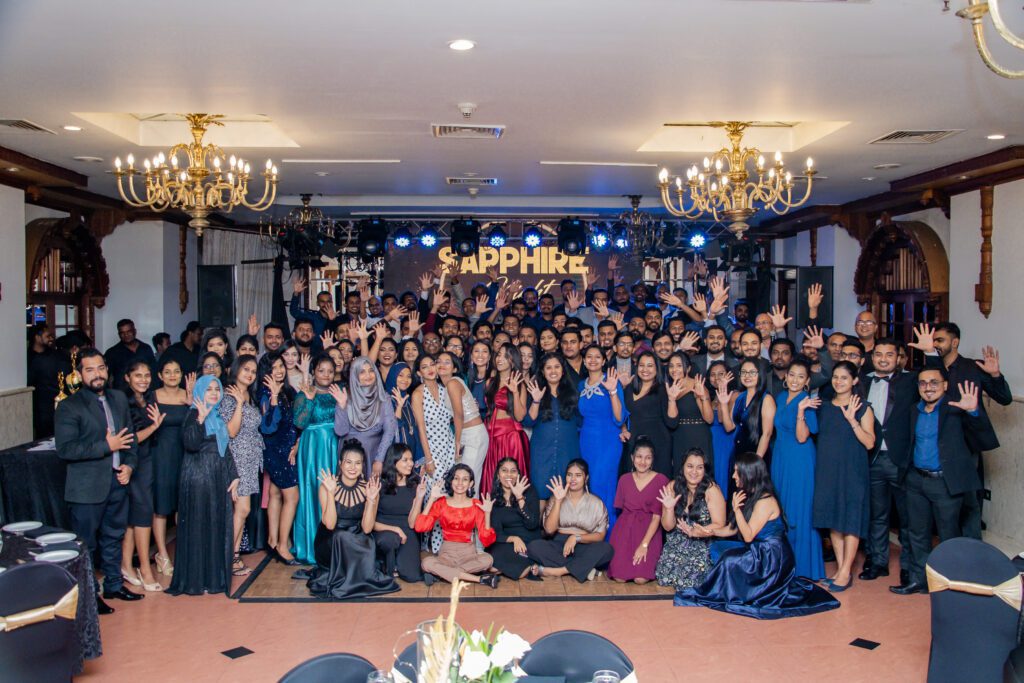 The Journey of BISTEC Global Services.
Early in 2018, BISTEC Global was a relatively small company with just one employee. Now we have grown into a family of more than 160 hearts with offices in Sri Lanka and Australia, which is a remarkable journey.
BISTEC Global Services enables businesses to grow through the power of a global talent pool, helping businesses expand their products and services via our talented team.
We provide software development, IT services, accounting services, consulting, and digital marketing services to help our customers throughout the value chain.
Our organization is proud of the growth in hearts working together to achieve business excellence in the digital world. Even in challenging circumstances, this unique leadership style has produced outstanding results.
Future of BISTEC.
For us at BISTEC Global Services, TRUST is the key!
We cultivate an environment where trust emerges through shared values and beliefs.
We'll continue to value 'trust' to build an employee-centric culture, creating a workplace that is secure, and inclusive, and encourages individuals to bring their whole selves to work while respecting their particular diversity, life experiences, and special skills.
Additionally, we'll continue to uphold our company promise that, "We exist in this world to create a better life for anyone connected to us in some way or the other."
BISTEC Global is dedicated to connecting people and businesses as it expands. While doing so, it cultivates a remarkable environment where its workers come up with creative ideas.
The team at BISTEC Global is on the lookout for new hearts to join us on our mission to enable global companies to develop and prosper.