BISTEC offers tax accounting, financial accounting, bookkeeping & SMSF BPO services catering to businesses across industries, including accounting firms and SMEs in Australia, the USA, Canada, and the UK.
We at BISTEC, with years of experience in outsourcing accounting services and with an expert team of dedicated professional accountants, cater to the long-term and short-term accounting needs.
Our team is driven to create quality outcomes and shared value for our clients enabling them to reach their full potential through our integrated service models.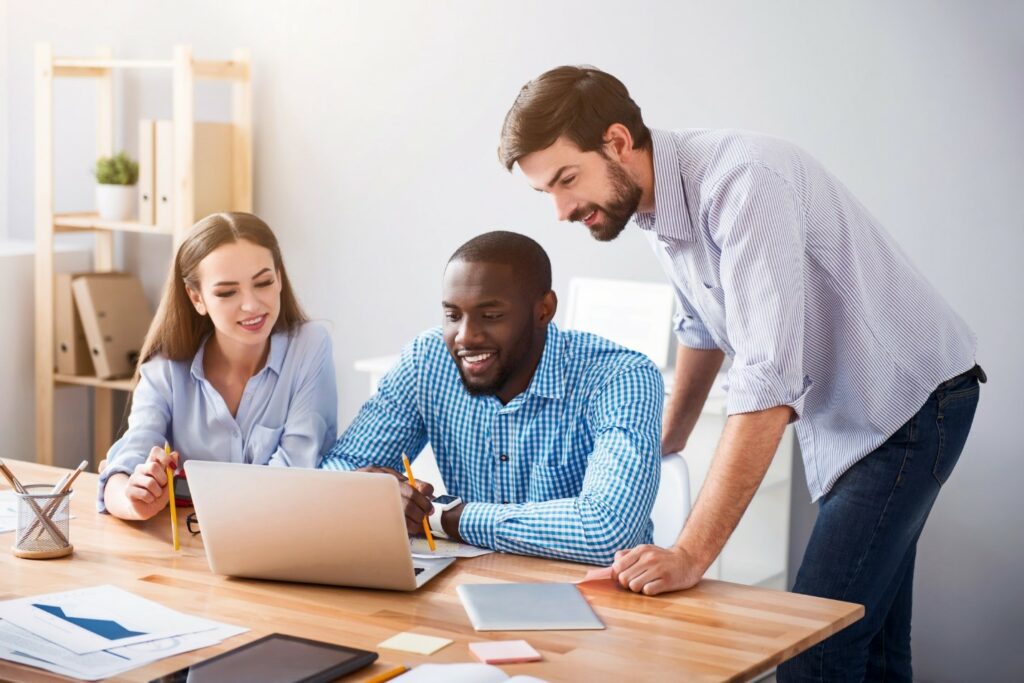 Extended Team Model
We offer a team of dedicated professional accountants to enhance the capacity. Using the extended team model, we solve the problem of having to hire expensive accountants in the local region. You will have full flexibility & control of managing the work assignments for the team.
Job-Based Model
The job-based model offered to fulfil the rising short-term demand for accounting services. Our qualified and experienced accountants will fill the gap in the short term and allow the accounting firms to focus on their core activities while delivering their required services to satisfaction.
Our Capabilities
When it comes to Accounting, Tax and Compliance, we also understand that the accuracy and correct treatment of financial accounting is imperative to ensure the right outcomes for our clients. Listed below are the capabilities of our team of friendly staff to help you manage and grow your business.
Accounting Experience – Experience in accountancy practices & tax procedures.
Software System – In-depth knowledge in Xero, Handi soft, MYOB, QuickBooks, Banklink, Recon,BGL360 and Simple fund, etc.
Taxation & Compliance – Experience in preparing Tax Returns & Summaries (Individual, company, etc.), Communicating with ATO on (Payment Plans/Tax Deferral), Lodging BASs and IASs through MyGov ID and Payroll tax calculation.
General Bookkeeping – We take care of AP & AR, Bank Reconciliation, GST Reconciliation, Month End Processing, and Payroll Processing.
Financial Statements – Preparing financials, Checking and reconciling with ATO tax accounts, Cash flow forecast, and variance analysis.
SMSF Services – Our team experienced in recording Income & Expenses, Reconciling Investments, Revaluation of Shares and Other Investments, and the Preparation of Activity Statements.